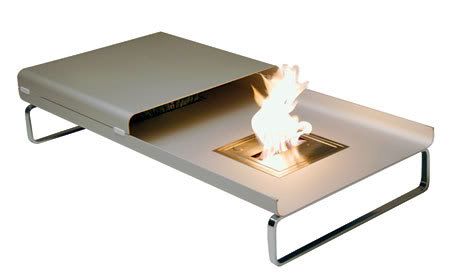 The Fire & Ice Coffee Table features an open fire set within a freestanding coffee table. On one end, a recess for your flue less EcoSmart™ Burner, on the other, a recess for storing your own patch of grass or perhaps ice to chill your favourite bottle of champagne.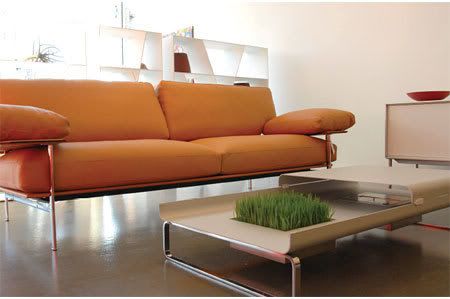 Made of anodized aluminium with a fine linish, the EcoSmart™ Fire + Ice Coffee Table features a sliding platform which, when moved from one side to the other, either exposes the EcoSmart™ Burner or your patch of grass depending on which side the platform sits. When the platform is moved to cover the burner, the cover also serves to automatically turn the burner off.

More importantly, no installation or building works is required. Ideal for apartment owners where space is limited, and very popular with tenants who would like ambient heating that moves when they do.