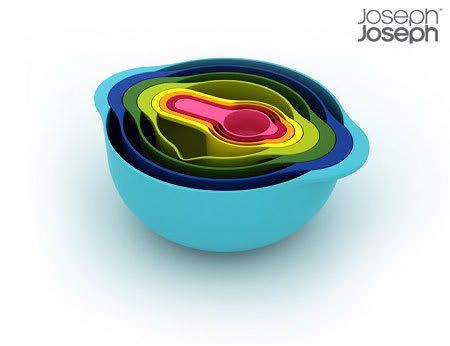 London based
Joseph Joseph
has been selling creative & fun kitchen and tableware since 2002. Founding by twin brothers Antony and Richard Joseph, together they lead an energetic design team from their studio and showroom in the Oxo Tower on London's Southbank. Current products include worktop savers, wall clocks,
glass
serving dishes and wall mounted mugs.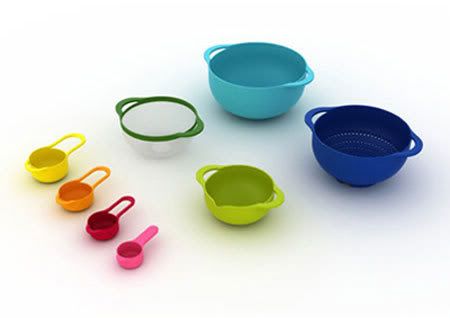 Nest
Especially heart the 'Nest' kitchenware. 'Nest' is available in a choice of three different sets and includes all the everyday essentials, from non-slip mixing bowls to juicer and measuring cups, all of which nest together, therefore commandeering minimal space.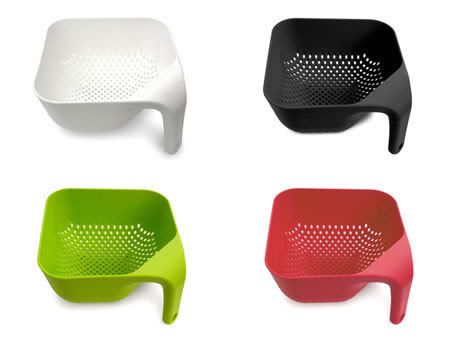 Square Colander
This light weight square colander is ergonomically designed to be easy to hold and use, it also has a handle for stability when sitting in a sink or on a draining board.
Cut & Collect
This beech wood forms a casing for a large dishwasher safe tray that pulls out to collect waste. Kept in place by a small magnet, the tray can be opened and closed as required and then removed completely to empty into the bin. Stylish and practical, it has large handles cut into the sides to make it easy to transport.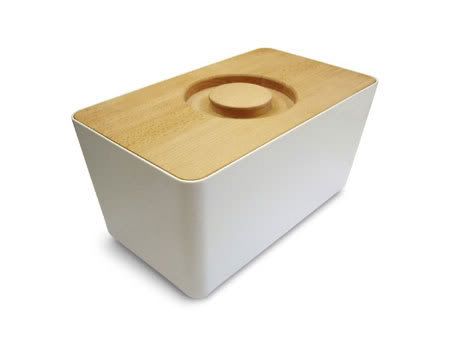 Bread Bin
This stylish and functional bread bin is a great addition to any kitchen worktop. The melamine and beech combination are high quality materials and lid doubles as a bread board.