Gary Cruce designed Nest for his own back-yard, the next logical progression is a companion called Feed.

Nest birdhouse: Nest is designed to accommodate common cavity-nesting birds such as chickadees, house sparrows, wrens, and swallows. A natural structure of bentwood and
laminate
gives this birdhouse a light-hearted yet sophisticated form. Harmonious proportions and sensible detailing make Nest a modern pleasure for your home.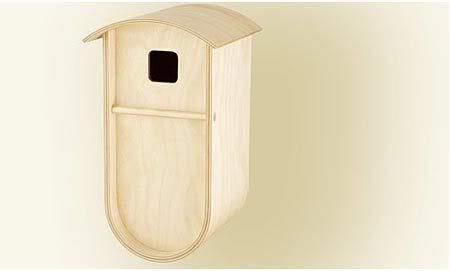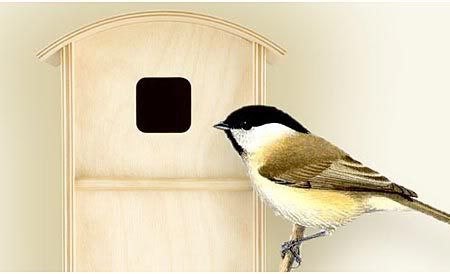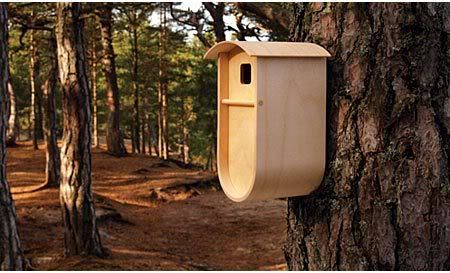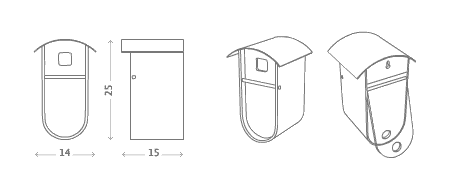 Feed bird feeder
: Welcome songbirds into your garden with a beautifully refined bird feeder. The natural allure of bentwood and clear windows attracts a variety of birds that are commonly found in every back-yard. Easy to fill and maintain; an over-hanging roof keeps birdseed dry and fresh. The innate elegance of Feed and its open design, encourages relaxation and enjoyment.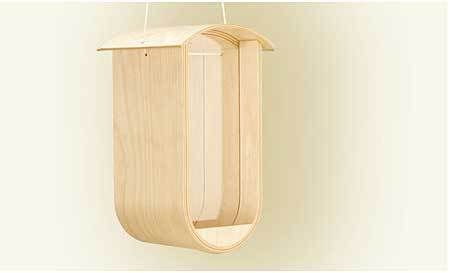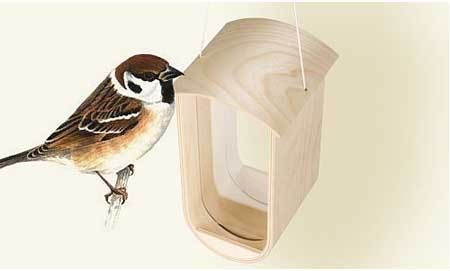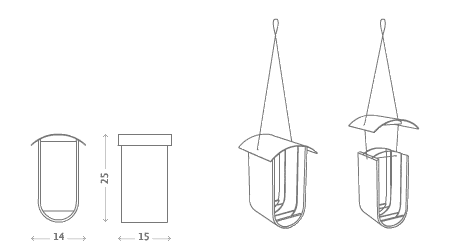 Nest & Feed is produced by Arcamita – an Estoniabased with details in mind.